Transfer to SDSU
No matter where you started, you can finish strong
at SDSU and graduate a Jackrabbit.
No matter where you started, you can finish strong at South Dakota's Premier University.
Transferring schools or moving from a 2-year degree into a bachelor's program is a big decision anytime, but especially during COVID-19. No worries! Your South Dakota State Transfer Team is here to help. Count on us for answers (you're sure to have many questions), affordability (College Board ranked us among the 25% most affordable* for tuition, room and board) and a healthy campus pledge. Your success is always our top priority. #JacksForAll is more than just a hashtag. It's how we roll, on campus and off.

*In-State Public 4-Year Universities 2017




College Town in the U.S. ***

Study Abroad Programs in 70 Countries
*Forbes America's Top Colleges 2019 **2017 College Board, Avg. Tuition Room & Board for In-State Public 4-Year University ***Schools.com

We make getting started easy.
Do you have questions about programs, admissions or how the South Dakota State University campus is responding to the current health crisis America is facing?

Fill out the form below and an admissions counselor will be in touch shortly.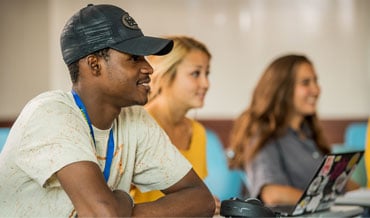 With hands-on learning opportunities from world-class faculty, you'll be prepared for what comes next.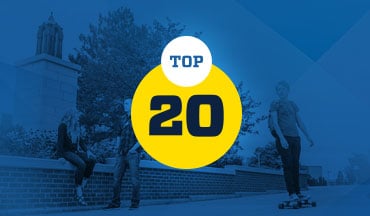 SDSU made the list of Top 20 Most Affordable Colleges according to a 2018 survey by College Consensus.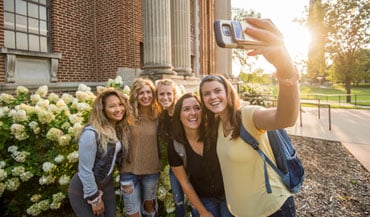 GET INVOLVED, STAY INVOLVED
With over 240 clubs and organizations, it's easy to make friends and feel like you belong.
"SDSU helped a lot with the transfer process. Once I got here, I found it easy to get involved because students are always reaching out to include you. It's a very different culture that feels like home. I also like how the professors are willing to work with you to help you achieve more."
Jennifer M.
SDSU Transfer Student
"After I transferred here, I found a sense of community–both on campus and in Brookings. It's really comfortable here. I really didn't understand 'Jack Fever' until I got here. It's a strong and instant connection you just can't describe."
Taryn M.
SDSU Transfer Student
All the support you'll need.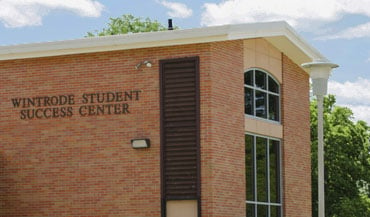 WINTRODE STUDENT SUCCESS CENTER
In one building you'll find tutoring, advisers to help with academic and career goals, and other programs to help you move forward with confidence.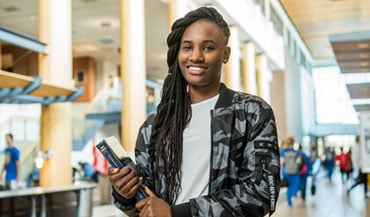 Get help transitioning from student to professional with online and in-person resources designed to help you succeed.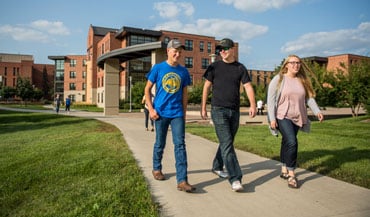 SDState has several university and off-campus housing options so you can find the perfect fit.